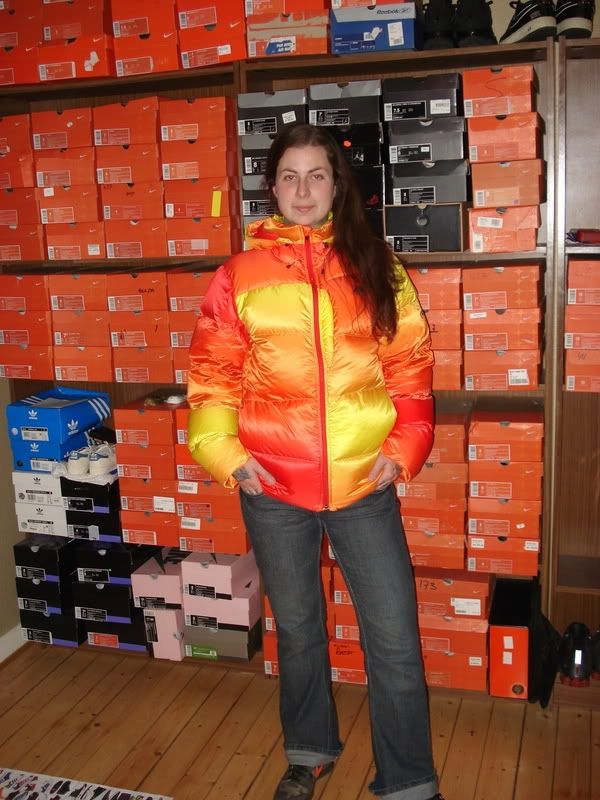 and here I go convincing my wonderful mom to buy me a winterjacket. I´ve had my eyes on this great colorbomb Nike ACG jacket for months and finallly...it´s mine!!!Here is a pic of me modeling it. I blend in nice among all the boxes lol. I matched the jacket with Brian Anderson SB Camo dunks. But Steve Nashes AM90 will look pretty f***in sweet too!!
A little report on what´s coming to the blog....L.I.F.E. Long interview(he has a great new album out: Longevity 1.5)
Amsterdam report...I know my last report suck. I came home with three pics from there. But so many things was distracting lol. I´ll do better this time I promise ha ha.
Baby Phat interview(working on it....)
Interview with Elite Fleets BIG APE and DJ Connect(They have a great mixtape out now, Explosive Exclusives. GREAT GREAT mixtape for all you hiphop heads out there)
And I´m gonna write something about Sneaker Play and give away some invites so more of you can check out this great sneaker online community!
So make sure you come back and visit us!